Toothaches are common and nasty. They tell you something is wrong that needs attention. Rinse your mouth with warm salt water and try to floss away any food particles. Don't lodge aspirin near the tooth, it will irritate, even ulcerate, gum tissue.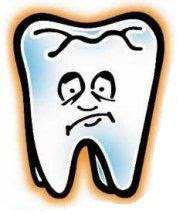 Ice packs or a numbing agent may make you more comfortable while you're scheduling an appointment. Toothaches may go away, but the source of the pain won't. Lacerations or jaw damage require immediate treatment at a hospital facility or an oral surgeon's office. Take such injuries seriously. Delay may result in further damage!
We sincerely hope that you never have a dental emergency, but if you do, we offer 24-hour emergency service for our established patients. If the emergency occurs during our normal office hours, please call the office at (714) 772-6540 and explain your situation. We will make every effort to accommodate you as soon as possible. For after-hours emergencies, please call us at (714) 772-6540 and leave a message. You may also send a text message to this number.